End of travel ban to Cuba, who benefits?
Submitted by: admin

12 / 03 / 2009
---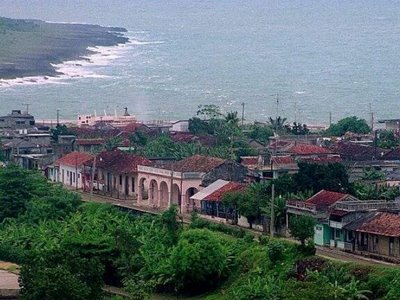 The small-time entrepreneurs who rent out private rooms to tourists in this country may be the future business leaders but they're also hurt by the U.S. government's trade and travel restrictions against Cuba.
The bed-and-breakfast proprietors, who operate what are known locally as "casa particulares," suffered a new setback recently, when one of the world's leading booking websites, Hostelworld.com, informed them that their rental listings were being removed from its site. The reason? The company had been purchased by an American entity.
And so, by making it more difficult for foreign travelers to stay in the homes of ordinary Cubans, the U.S. embargo is effectively steering tourists to hotels and resorts owned by the Cuban government.
Unintended consequences of this type are nothing new in U.S. Cuba policy, but as the current debate over travel restrictions heats up in Congress, one of the most contested issues has to do with who would benefit from a sudden influx of American tourists — the Cuban government or ordinary Cubans?
Proponents of a new bill sponsored by Rep. William Delahunt (D-Mass.), the Freedom to Travel to Cuba Act, argue that American tourists will help spread democratic values to the island, and spur change through personal contact with Cubans.
The bill's opponents say that the more than 2 million foreign tourists Cuba already receives — mostly Europeans and Canadians who buy discount resort packages from the Cuban government — haven't brought change or more democracy. They insist American tourist dollars will provide a financial boost to Cuba's cash-strapped government.  
Cuba is the only country in the world that the U.S. government restricts Americans from visiting. Journalists and other designated categories of professionals can travel there, along with Cuban-Americans who wish to visit family members, but the restrictions have effectively blocked large-scale American tourism.
Travel analysts estimate that up to a million U.S. tourists would go to Cuba within the first year of travel restrictions being lifted, and millions more would follow. While some would stay at all-inclusive beach resorts owned by the Cuban government, the island doesn't have the hotel capacity to absorb such a huge influx of Americans. So many American visitors would end up in the homes of ordinary Cubans, an arrangement that may fit their interests anyway.
"I don't think Americans will be coming for the beaches, at least initially," said Conner Gorry, a travel writer who has contributed to the Lonely Planet guidebook for Cuba. "They will want to see what the political system is about."
Source: www.globalpost.com
---
Related News
---