Europe's policy towards Cuba less emphasis on human rights
Submitted by: admin

11 / 26 / 2009
---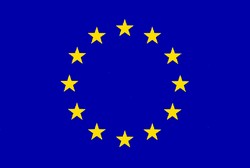 A European Union commissioner Monday told CNN's Christiane Amanpour that Europe's policy toward Cuba in the future will place less emphasis on human rights in the island nation than now.
The EU commissioner for development and humanitarian aid, Karel De Gucht, who is just back from a visit to Havana, Cuba, told Amanpour, "We have relations with a lot of regimes and we have a special regime for Cuba. It makes no sense singularizing
them."
His comments come amid indications that Spain, which will hold the presidency of the EU for six months beginning in January 2010, intends to soften the organization's policy toward Cuba. The European Union currently criticizes Cuba's human rights
record, but does not support the U.S. trade embargo against Havana.
Source: cubajournal.blogspot.com
---
Related News
---