Cubadisco 2010
Submitted by: admin

11 / 19 / 2009
---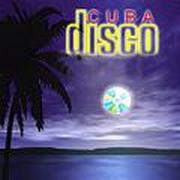 The XIV edition of Cubadisco 2010 International Fair to be held from May 15 to 23, 2010, will be dedicated to Country Music as one of the most genuine and deeply-rooted expressions of Cuban culture, that conveys through oral tradition, from generation to generation, feelings, customs and habits.
improvisers from all over the world will be the Guests of Honor.
Committee of Honor will be made up of outstanding personalities of Cuban culture, among them: Maria Teresa Linares, Celina González, Alexis Días Pimienta, Adolfo Alfonso, Inocente Iznaga -El Jilguero de Cienfuegos- and Pepe Ramírez.
During the Fair,it will also take place tributes to important musicians who cultivate country traditions, such as Tomasita Quiala, Pancho Amat, Miguel Ojeda and María del Carmen Prieto.     
Source: Soycubano.com
---
Related News
---