'Hemingway and Fuentes' a new film by Andy García
Submitted by: admin

11 / 06 / 2009
---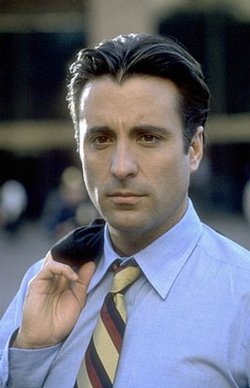 Andy Garcia, Anthony Hopkins, and Annette Bening working together on 'Hemingway and Fuentes'
Actors Andy Garcia, Anthony Hopkins, and Annette Bening will work together on a new film called Hemingway and Fuentes, reports Variety. The movie will dramatize author Ernest Hemingway's decades in Cuba fishing with his friend, Gregario Fuentes.  This is the time in Hemingway's life that inspired his novel, The Old Man and the Sea.
Mr. Garcia will be the director of the movie from a script he wrote with Hemingway's granddaughter, Mary Welsh Hemingway.  He is also producing the movie.
Andy Garcia has had an interest in this project since he spent time himself fishing off Cuba and came across several of Fuentes's old fishing buddies who knew him in the 1940s and 50s.  As time went on and fate would have it, he later met Mary Welsh Hemingway and saw a documentary she made about her grandfather. They have now collaborated on a script that chronicles Hemingway's and Fuentes's adventures aboard the Pilar, a 34-foot fishing boat.
Mr. Garcia is now out drumming up more financing for the project.  
Fuente: Examiner.com 
---
Related News
---