In Camaguey, Cuba: Exhibition of Photos of Protected Areas for World Environment Day
Submitted by: admin

06 / 06 / 2009
---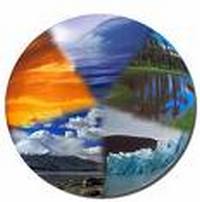 Located at the headquarters of the local branch of the Association of Cuban Social Communicators (ACCS), the images correspond to the second official announcement of the contest called Bioencuadre, the only one of its kind in the country, according to organizers.
Contestants go together to previously selected areas and have a limited time to take the pictures. On this occasion they were protected areas in the Cubitas and El Chorrillo mountains in Camaguey. Birds, butterflies, tress, rivers, rocks and landscapes are part of the thematic variety of photographs, which bear witness to the special plans existing in the territory to preserve the natural environment.
The names of the winners -in four categories- will be announced on June 5, World Environment Day.
The president of the contest´s Organizing Committee, Larry Costa, highlighted to ACN the technical quality and content of the images, adding that 29 authors participated this year, four times more than in 2008.
Costa said that in the near future the contest will held at a national level, and didn´t rule out the idea of inviting foreigners to the event.
(www.radiohc.cu)    
---
Related News
---