Dies María E. Ibarra Martín, director of the Center for Marine Research at the University of Havana
Submitted by: admin

05 / 15 / 2009
---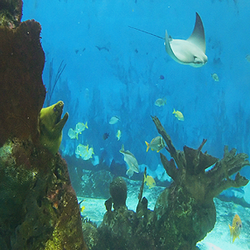 Her death was confirmed by Orlando Rey Santos, director of the environment directorate at Cuba's Ministry of Science, Technology and the Environment.
Dr. Ibarra was born on Dec. 27, 1932, in Santiago de Cuba. She joined the faculty of the University of Havana in 1964 and eventually rose to become dean of biology. After early research on plankton and related marine organisms, she turned her attention to crocodiles, manatees and especially the turtles of the Caribbean, and to measures to protect them.
"She was the quintessential scientist-activist," said Oliver Houck, a professor at Tulane University Law School who went to Cuba in the 1990s to help draft environmental legislation. "She did not back down."
The World Wildlife Fund describes Cuba's marine habitats as well preserved, in what it calls "dramatic contrast" to its Caribbean neighbors. Researchers who study its marine ecology attribute its relative health at least in part to Dr. Ibarra.
Working at the marine center with very limited resources, Dr. Ibarra and her colleagues "created a hell of an agency out of nothing," Professor Houck said.
(www.nytimes.com)
---
Related News
---