Obama will revive military commission system por prosecuting prisioners at Guantanamo Bay
Submitted by: admin

05 / 02 / 2009
---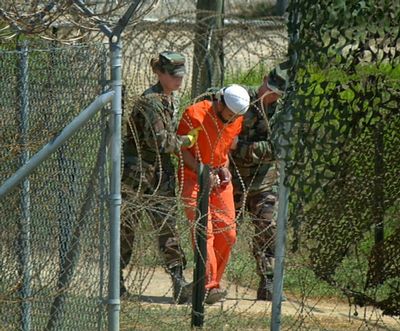 Obama will revive military commission system por prosecuting prisioners at Guantanamo Bay
Reports indicate that US President Barack Obama may revive the military commission system for prosecuting terrorism suspects at Guantanamo Bay.
The New York Times reported on Friday that the measure is aimed at providing more legal protection for terrorist suspects held at the prison.
Reinstating the military commissions that former US president George W. Bush set up in Guantanamo prison could draw a wave of criticism from human rights groups and Obama's political allies.
Because Obama ordered the closure of the detention centers on January 20, it is unclear where the military plans to send the remaining detainees. The administration has announced that it may hold up to 100 detainees in custody without trial.
Senior officials in the Obama administration previously said that they preferred terrorism suspects to face trial in existing US courts. Obama's January order also strengthened the notion that the military commission system had reached its end.
In recent days, however, the administration has changed its tone, as several informed officials have revealed that case examinations by lawyers have shifted views toward using military commissions.
"The more they look at it… the more commissions don't look as bad as they did on Jan. 20," said one official.
The military commissions, which were established specifically for Guantanamo detainees, subjected the Bush administration to harsh criticism, based on the idea that the suspects were being denied basic rights of American law.
During George W. Bush's eight-year term, only two of the military trials were completed.
Source: PressTV.ir
---
Related News
---