Eleven tropical storms with six hurricanes are forcasted in 2009 season
Submitted by: admin

04 / 21 / 2009
---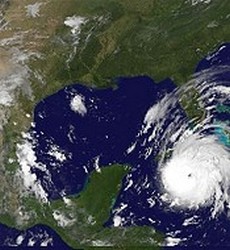 The 2009 Atlantic hurricane season will produce 11 tropical storms, of which six will become hurricanes, WSI Corp predicted Monday.
The Andover, Massachusetts, private forecaster reduced its forecast from the one it issued in December, when it said the six-month season starting on June 1 would see 13 tropical storms, including seven hurricanes.
The lower forecast was due to cooler water temperatures in the tropical Atlantic Ocean and a fading La Nina cool-water event in the eastern Pacific, the forecaster said.
WSI predicted that two of the six hurricanes would be "major" storms of Category 3 or higher on the five-step Saffir-Simpson scale of hurricane intensity. Such storms are the most destructive type, with sustained winds winds of greater than 110 miles per hour (177 km per hour).
Another prominent storm forecaster, Colorado State University, also reduced its forecast recently.
The CSU research team founded by forecasting pioneer Bill Gray predicted the season would see 12 tropical storms, including six hurricanes. It cited the same reasons, cooling tropical Atlantic waters and weakening La Nina conditions, for the lower forecast.
Hurricanes draw energy from warm sea water, so cooler water could diminish hurricane activity.
"Ocean temperatures in the tropical Atlantic are cooler, relative to normal, than at any time since 1994," WSI seasonal forecaster Dr Todd Crawford, said in a statement.
Colorado State said it was possible that a weak El Nino event could emerge by hurricane season.
WSI's Crawford said he expected normal or slightly above-normal wind shear in the tropical Atlantic this season.
"Neither the cooler tropical Atlantic nor the neutral wind shear conditions are enabling for tropical activity this year," he said.
Last year, the Atlantic saw 16 tropical storms, of which eight became hurricanes. Five were Category 3 or higher.
Cuba bore the brunt of the destructive storms. Three major hurricanes hit the Caribbean island, causing an estimated $10 billion damage.
The long-term average for the Atlantic season is about 10 tropical storms and six hurricanes. But a period of heightened Atlantic hurricane activity began around 1995 and was expected to last 25 to 40 years, according to experts.
Source: CaribbeanNetNews
---
Related News
---