Fetus Study Kicks Off Cuban Event
Submitted by: admin

04 / 10 / 2009
---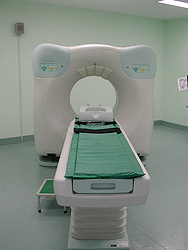 In a master conference at the inauguration of the Rehabilitation 2009 meeting, the expert explained that in the past few years there has been a spectacular change in pediatric physiotherapy.
Recent theories offer a broad and intensive spectrum of information and promote certain changes in daily practice with children and, to achieve this, specialists must be open to new therapeutic strategies, she added.
Factors such as motivation to move, influence of muscular strength in the growth of the child, biomechanical knowledge that informs the control an infant must acquire to counter gravity as well as capacity to begin and end a movement, are important elements to take into account.
Currently there is an arsenal of tools such as games, posture adaptation, aid in movement, different orthopedic designs and others that promote a qualitative and quantitative change in daily physiotherapeutic practice.
The purpose of these practices is to prevent functional incapacity and limit secondary malfunctions, Macias concluded.
Rehabilitation 2009 is sessioning in the International Conventions Center of Havana and includes the 5th International Congress, 3rd National Workshop on Rehabilitation and Primary Attention in Health, 2nd International Meeting on Informatics related to Physical Medicine and Rehabilitation and the Workshop of Physical Therapy and Rehabilitation.
At the same time there is a trade show in which institutions, laboratories and specialized entities exhibit and market their equipment, medicines, literature and other material related to the theme of the meetings.
(PL)
---
Related News
---