Cuban Study Confirms that Diabetes Affects Sexual Appetite
Submitted by: admin

04 / 02 / 2009
---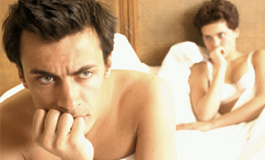 A study confirming a decrease in sexual desire in people who suffer from diabetes mellitus was presented at the First Conference on Sexuality and Society of the Serafín Ruiz de Zárate University of Medicine in the province of Villa Clara.
The study, which counted with the participation of students of medicine in their sixth year, involved people from 25 to 60 years of age who suffer from the illness.
Damage to the blood vessels, resulting from diabetes, causes a decrease in blood flow, especially that used to achieve an erection, said Mabel Rodríguez, who carried out the study along with Margaret García.
Rodríguez noted that further studies will be carried out to determine the best treatment to follow to counteract the lack of sexual appetite which can also be a side affect of alcoholism, obesity and poor dietary habits.
The results from more than 20 research projects were presented during the conference from students and teachers of Medicine, Psychology and Health Technology on diverse subjects including the transmission of sexual diseases, homophobia, homosexuality and transexuality.
Aldo Castro Cardoso, president of the department of Sexology, said that one of the benefits of the conference is to foster sexual education promoters. He added that there is a need to improve the sciences related to the theme of sexual diversity.
 (Juventud Rebelde)
---
Related News
---