Cuban cultural presence in Mexico
Submitted by: admin

03 / 19 / 2009
---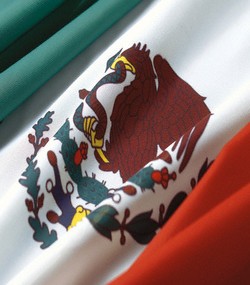 Candelaria Suárez and Georgina Ribeaux, were accompanied by a trio of musicians created specially for this event. They sang some of the best Sones and Boleros of the Cuban traditional repertoire, with songs written by Compay Segundo, Maria Teresa Vera, Miguel Matamoros and other greats of the Cuban music, which were very good received by the public that filled the hall of the Historic Centre of the Federal District.
In the notes to the catalogue of the Festival it is said about Melodías Cubanas "they evoke an impressive feeling during their presentations". Members of the Cultural office of the Cuban Embassy in Mexico attended the presentations.
6th Festival of the Cuban Culture in San Miguel de Allende, México
The 6th Festival of Cuban culture, which is held since 1999 at the San Miguel de Allende city in the Guanajuato State was opened with music, cinema, academia activities, expo – sale of cultural products and a great welcome by the public. In this edition the festival is dedicated to pay tribute to the great musician Ibrahim Ferrer.
Vivian Martínez Tabares, cultural counsellor opened the event which had the presence of Rodolfo Jurado Maycotte, municipality president and of Verónica Agundis, director of Education and Culture together with the creators Guadalupe Meza and Adolfo Rubio, active promoters of the Cuban culture.
The academia program included the conference "El desarrollo cultural de Cuba a 50 años de Revolución" (The Cuban cultural development in the 50 years of the Revolution), by Martínez Tabares, at the Virreyes hotel and "Martí en México" (Marti in Mexico) by Alfonso Herrera Franyutti, PhD, at the San Miguel Cultural House.
The musical program, held at the Jardin Principal, right in the centre of the city, gathered together a number of important Cuban and Mexican musicians, with the presentation of the duet Prudencio y Jesusa, important performers of the Cuban traditional music, the quintet Antillanos, who play Son, the Sonora Habanera, the Danzon Orchestar of Maestro Tony Sánchez, the trio Los Querubines, who play the Bolero, the Son performer Julián Mendieta and the group Monroy Blues. All of them performed in front of a public made out by the population of San Miguel, as well as visitors and a large number of tourists and US residents.
The program was completed with a season of Cuban cnema, whcih was sponsored by the Cuban Embassy in tribute to the 50 anniversary of the ICAIC (CUban institute of Cinematographic Arts and Industry), with the movies Viva Cuba , La edad de la peseta , Yo soy del son a la salsa and El cuerno de la abundancia. During the festival Presencia Latinoamericana S.A. made a stand in which they exhibit and sale Cuban literature, music, film, craftwork and musical instruments.
(Cubarte)
---
Related News
---