Re-election of the Cuban writer Miguel Barnet in the UNESCO committee to be highlighted
Submitted by: admin

02 / 26 / 2009
---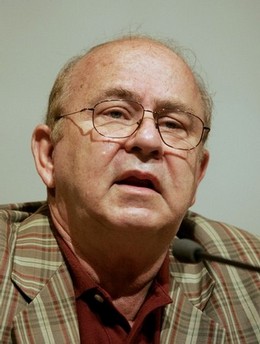 Héctor Hernández Pardo, the Cuban ambassador in the United Nations Education, Science and Culture Organization (UNESCO), commented that it is a tribute to our country, dedicated to preserving the memory of the African presence in our soil.
"It is also inscribed in its most important contributions to national culture and it is obviously also a recognition to the efforts by Barnet that are linked in their continuity with the contributions by the extraordinary researcher Don Fernando Ortiz," he pointed out.
During this week, Barnet, president of the Unión Nacional de Escritores y Artistas de Cuba (National Association of Cuban Writers and Artists), participated in the meetings of the scientific committee of the project, of which he is a founding member since 1994.
The author of well known novels such as Biografía de un cimarrón (Biography of a runaway slave), Canción de Rachel (A song for Rachel) and Gallego and poems as good as La piedrafina y el pavorreal and Isla de güijes, he was a member for nine years of the Executive Committee of the UNESCO.
(Cubarte)
---
Related News
---