In Habana: 11th International Meeting of Economists Globalization and Development Problems
Submitted by: admin

02 / 23 / 2009
---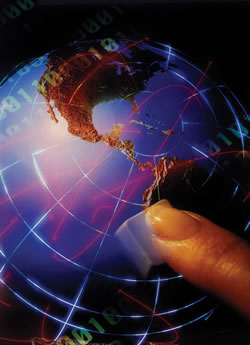 The vice-president of Cuba's National Association of Economists and Accountants (ANEC), Esther Aguilera, said that the event continues to be timely and necessary. She noted that with the attendance of some 1, 500 participants from over 50 nations, the gathering will be an exceptional opportunity to debate on the world economic crisis, under the slogan "From the financial crisis to the international economic crisis: impacts and lessons".
Aguilera, who is also the president of the forum's Academic Committee, pointed out that the current world crisis, which began in the sector of finance, is already affecting the spheres of production, trade, food, politics and the environment.
Proof of the interest sparked by this 11th conference is the confirmed presence of important personalities like Honduras´President of Honduras Manuel Zelaya, and Nobel Economy Prize winners Robert Mundell (1999), Robert Engle (2003) and Professor Edmundo Phelps (2007), from the United States.
Also present in the event will be Monseignor Marcelo Sánchez, bishop-Foreign Secretary of the Vatican's Pontifical Academy of Sciences; Egyptian Samir Amin, President of the Third World Forum,; and representatives of the International Monetary Fund, the World Bank, and the World Trade Organization.
In all, ten international and eleven regional organizations will be represented, like the Common Market of the South (MERCOSUR), the Economic Commission for Latin America and the Caribbean (ECLAC), the Latin American Society for Integration (ALADI) and the Latin American and Caribbean Economic System (SELA).
Finally, Esthen Aguilera added that the event will favour the debate among different schools of thinking, which will be based on presentations by representatives from 45 countries.
(PL)
---
Related News
---