Event on Cuban cultural heritage to be started
Submitted by: admin

02 / 11 / 2009
---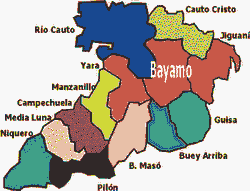 Taught by the architect Vicente Ortega Cedillo, from the Autonomous Metropolitan University of mexico, the workshop taught Cuban specialists to use that electronic tool, created in 1999 by the Australian information technologist Martin Dougiamas.
Moodle is a system to manage resources, based on the new information and communication technologies that favors distance education and helps to create on line learning communities by using the Internet.
The domain of that platform will allow Cuban scholars to access a virtual classroom, through which the already named academy will propitiate an exchange of experiences on design, architecture and restoration of heritage goods and regions.
Experts from the Provintial Center of Cultural Heritage, from Granma told AIN that the course also opened a space to the difusion of the values that are treasured in the region and it will facilitate the consults with other specialists from all over the world, since Moodle includes discussion forums 24 hours a day.
The scientific event, sponsored by the already mentioned center included the participation of delegates from the Oscar María de Rojas Museum from Matanzas, as well as all of the municipalities from the host province.
The program included workshops on museology, architecture and restoration, as well as a round table on the National Park of the Granma Disembarkation found on the Niquero coastal site and declared in 1999 a Natural Heritage of Humanity.
(Cubarte)
---
Related News
---