Malaysian Tells Obama to Return Guantanamo Territory
Submitted by: admin

02 / 08 / 2009
---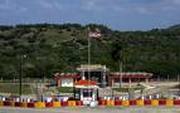 Malaysian academic Chandra Muzaffar, president of the International Movement for a Just World, urged US President Barack Obama to return the Cuban territory it occupies with the Guantanamo Naval base.
If Obama is sincere, he should return the territory occupied by the Guantanamo Naval Base to Cuba, without preliminary conditions and as soon as possible. Such a move would mark the beginning to change in the US policy maintained toward its small neighbor since the triumph of the Revolution in 1959, said Muzaffar.
In a communiqué released in Kuala Lumpur, Muzaffar said that Obama should show with actions that he respects those seeking to protect their independence and integrity.
"That's the change we'd like to see in the US foreign policy under his presidency," concluded Muzaffar, the Cuban Foreign Ministry's Web site reports.
The US Naval Base in Guantanamo is a facility located on an area of 117.6 square kilometers of Cuba's national territory, occupied since 1903, and where there are currently over 200 prisoners.
Besides perpetuating a center of colonial occupation in Guantanamo over the last five decades, successive US presidents have subjected Cuba to all kinds of injustices, added the Malaysian professor, who gave as an example the oppressive blockade imposed by Washington on the archipelago since 1962.
(http://www.cubanews.ain.cu)
---
Related News
---