Cuba Develops Allergenic Vaccines
Submitted by: admin

01 / 31 / 2009
---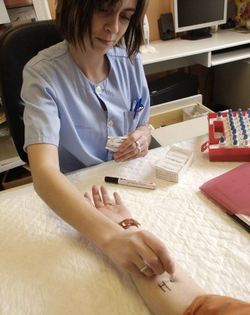 Those products underwent clinical tests in hospitals of Havana, proving their efficiency. They have been certified by the State Center for Medicine Control and approved by scientific centers in several countries, according to the same source (AIN).
That factory, in Bejucal municipality, Havana province, produces vaccines as that against the mite Dermatophagoides siboney, endemic to Cuba, and another vaccine to fight Blomia tropicalis.
These drugs have no side effects and are subcutaneously injected, while scientists are working on the sublingual method, AIN reported.
This information was revealed during the defense of the doctorate in health sciences that was developed in BIOCEN, the aspirant of which was master's degree Alexis Labrada Rosado, head of the mentioned entity's department of allergens.
The tribunal approved his thesis unanimously and presented the conclusions to the national commission for scientific degree.
(PL)
---
Related News
---