Actor Playing Fidel Castro Praises the Cuban Revolutionary Leader
Submitted by: admin

01 / 18 / 2009
---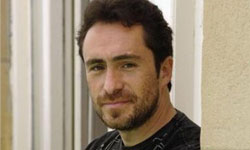 In spite of the US blockade of Cuba for almost 50 years, there's something undeniable in the archipelago: everybody eats and they all have access to health and education, stated Bichir in an interview with the Reforma newspaper.
The actor said that time has proven Fidel right, and that Fidel has led a country that's superior to others in many indicators, like that of the infant mortality rate in children under one year of age, which on the archipelago is almost four times less to average in Latin America.
The Spanish news agency EFE stated that the film - Che, el argentino (Che, the Argentinean) - will be premiered in Mexico on Friday. Along with Che, el guerrillero (Che, the Guerrilla), it depicts the life of the defender of the causes of the peoples, since his meeting with Fidel in Mexico to his death in Bolivia 41 years ago.
The film, by US director Steven Soderbergh, has already been exhibited in several countries, like Spain, the United Kingdom, France and Argentina, as well as in the United States , in a limited way.
Diarios de Motocicleta is another of the feature films based on the life of the Heroic Guerrilla, and focuses on his tour of South America in 1951 along with Alberto Granado, for the purpose of seeing the reality of peoples in the region.
(Juventud Rebelde)
---
Related News
---