Successful Test on Cuban Candidate Vaccine against Prostate Cancer
Submitted by: admin

01 / 17 / 2009
---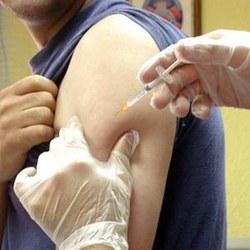 The test reported a safety impact and good therapeutic activity against the second cause of death for men in Cuba, for which another candidate vaccine is also under study in the capital Havana.
Produced by Camaguey´s Genetic Engineering and Biotechnology Center, the candidate vaccine named Heberprovac was administered on patients, appropriately informed about the pharmaceutical and its activity, at the Maria Curie Provincial Oncology Hospital.
Following the vaccination program, the patients were administered radiotherapy. The second period of the test is still to come, in which experts will identify the most effective dose and the best administration program for Heberprovac. The pharmaceutical can be used in the most advanced stage of the disease and although it does not cure the patients it does improve their quality of life and extend their survival.
Cuba currently imports therapeutic vaccines to fight prostate cancer at very high prices, one of those vaccines alone costs 750 dollars per bulb. The vaccine obtained in Camaguey could replace imports and become and export product.
Eastern Camaguey and western Pinar del Rio Province are the Cuban territories with the highest prevalence of prostate cancer; according to predictions cancerous diseases in general will become the first cause of death in Cuba by 2010.
(Trabajadores.cu)
---
Related News
---