GM Omar Almeida Leads Cuban Chess Championship
Submitted by: admin

01 / 13 / 2009
---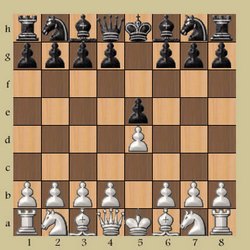 Until the sixth round there were 9 players tied on top with 4 points, but Almeida was the only one to win in the next round, when he defeated Roberto Garcia, also from the capital, while all the other former leaders drew their matches.
Now, there are 8 players in the second position: Grand Masters Fidel Corrales (PRI), Luis Manuel Pérez (HOL), Yuri González (CHA), Frank de la Paz (VCL) and Reynaldo Vera (MTZ), FIDE Masters Humberto Blanco (LTU), Lelys Martínez (SCU) and José Angel Guerra (GRM), all with 4.5 points.
The eighth round will be played on Monday with the main attractions being Corrales-Almeida, Pérez-Martínez, De la Paz-González, Blanco-Vera and Guerra-García.
This qualifying stage will have 9 rounds and will run till the 13th, when the five top scorers will pass to the final round, from January 18th till the 28th.
These five players will join the five players that made up the Cuban team at the Olympics: GMs Lázaro Bruzón, Yunieski Quesada, Holden Hernández and Jesús Nogueiras, while Neurys Delgado will replace Leinier Dominguez, making up the 10 players that will fight for the national crown in a round-Robyn tournament.
(Juventud Rebelde)
---
Related News
---