Fernando Pérez, president of the 8th National Exhibition of New Filmmakers
Submitted by: admin

01 / 13 / 2009
---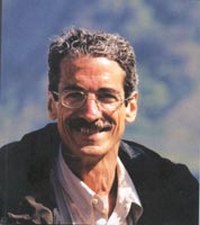 The prominent filmmaker, one of the most important in Cuba, has been characterized by his support to younger generations of audiovisual and has a significant presence in previous editions of this festival as juror and delivering master lectures.
With a very peculiar aesthetic in the work of Cuban cinema, Fernando has expressed in his works the Cuban people spirit from the individual itself, their dreams and contradictions. Many of his films are on the most significant list of titles of the 90s: Madagascar, La vida es Silbar and Suite Habana (the latter in 2004).
He recently finished the shooting of his film about our National Hero José Martí.
The 8th exhibition will be dedicated to the 50 Years of Cinema in the Cuban Revolution and a cycle of ICAIC emblematic films among documentaries, fiction films and animation is being prepared in this sense.
As new feature, this edition summons the Best Original Music Award, with the aim of promoting the creation of music for young Cuban cinema, while remains the movie poster contest for students of the Superior Institute of Design, initiatives that confirm this event as an opportune meeting for new artists, beyond the audiovisual sector.
The DVD Selection of works of the 8th Exhibition, a total of 25 works with the most significant of that edition, will be also presented.
To date, the Exhibition office has received over 136 works for official sections: the New Filmmaker contest and La Otra Mirada.
(www.cubasi.cu)
---
Related News
---