US appeals court: Detainee IDs can be secret
Submitted by: admin

01 / 07 / 2009
---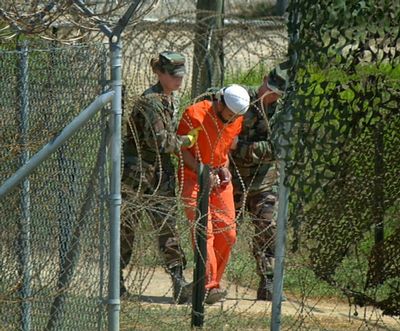 The 2nd U.S. Circuit Court of Appeals in Manhattan reversed a lower court judge's ruling regarding eight files containing records documenting allegations of detainee abuse by military personnel, as well as documents containing reports of allegations of detainee-against-detainee abuse.
The misconduct alleged to have been carried out by military personnel included spraying detainees with water hoses, striking them, using pepper spray against them and splashing them with cleaning products.
A three-judge panel of the appeals court found that the detainees and their families have a privacy interest in their identifying information. The government had argued that the detainees faced possible harm if their identities were revealed.
The appeals court said that The Associated Press, which sought the identities, had not shown how the public interest would be served by disclosing them.
The appeals court said abuse is the type of information people would ordinarily not wish to make known, so abuse victims were entitled to privacy protection.
"Certainly they have an interest in both keeping the personal facts of their abuse from the public eye and in avoiding disclosure of their identities in order to prevent embarrassment," it said.
The court wrote that it didn't want to suggest that detainees could be prevented from coming forward with such allegations, nor did it want this privacy interest to be used by the government to maintain a 'veil of administrative secrecy' around events at Guantanamo.
The ruling "does not give the government a blank check to keep such information from the public eye," the court said.
AP attorney David A. Schulz called the ruling troubling. He didn't say whether it would be appealed.
"It places a significant burden on anyone who seeks to obtain information from the government if that information would reveal personal data about anybody," he said. "In the past, courts have basically said that even the privacy exemptions that the law contains must give way if the information sought will shed light on what the government's up to."
Government spokeswoman Rebekah Carmichael declined to comment on the decision.
(AP)
---
Related News
---