Venezuela, Bolivia and Nicaragua Congratulate Cuba on 50th Anniversary of Revolution
Submitted by: admin

01 / 04 / 2009
---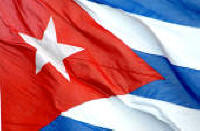 Venezuelan President Hugo Chavez said in Caracas that the Cuban Revolution was the "mother" of all Latin American freedom movements and the vanguard of people's pursuit for dignity in the continent.
The Venezuelan government said in a statement that Cuba had set an example for people seeking dignity, and had won the admiration and appreciation of Latin Americans.
The victory is inseparable from the resolution, courage, dignity and resistance of the Cuban people, and it had brought hope to people in Latin America, the statement said.
Speaking at press conference on Thursday, Bolivian President Evo Morales said the Cuban people freed themselves from US rule 50 years ago, which contributed to people's liberation in the world.
Nicaraguan President Daniel Ortega in a message broadcast by the country's official radio station, La Nueva Radio Ya, sent greetings for the 50th anniversary of the Cuban Revolution and warmly congratulated the Cuban leaders.
"We praise these 50 years, 50 years of revolutionary ideas and works, 50 years of unfaltering examples and strength, 50 years of glory and victory," said Ortega adding that "The 50th anniversary of the Cuban Revolution marks a new milestone in the history of our Latin American and Caribbean unity that we are building from the bottom of our hearts following the ideals of our national heroes and leaders, the great prophets of independence, freedom and unity."
The Cuban Revolution was led by Fidel Castro and legendary Argentinean Ernesto "Che" Guevara, which overthrew the dictatorial government of General Fulgencio Batista on January 1, 1959 and proclaimed the triumph of the socialist forces on the island.
(RHC)
---
Related News
---