Adalberto Álvarez Awarded 2008 Cuban National Music Award
Submitted by: admin

12 / 21 / 2008
---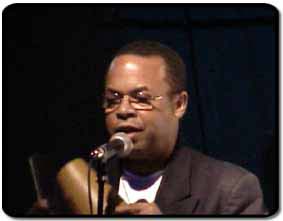 Bandleader Adalberto Álvarez has won the 2008 National Music Award, which will be officially presented on December 27 at a concert at the Karl Marx Theater where Álvarez will be celebrating 35 years of artistic career.
Speaking at a press conference, the author of A Bayamo en coche said, "The National Music Award represents both a commitment and a challenge." He expressed his surprise at winning the coveted award so soon, "I thought I would have had to wait a little longer to receive it. But I am happy to receive it although there is still a lot to do in Cuban dance music and I have a great obligation to the dancers who have followed me all this time."
Speaking about the concert, Álvarez said the songs would span most of his career from his time with Son 14 to his early days with Adalberto Álvarez y su Son and the orchestra's latest album Gozando en La Habana.
Adalberto Álvarez is a longtime promoter of casino couples dancing and the concert will also feature a rueda de casino. Among the guest performers will be the Alejandro García Caturla Elemental Music School Chamber Orchestra and several others to be announced. Adalberto Álvarez y su Son will also celebrate Álvarez' anniversary with a December 28 concert at the Salón Rosado de la Tropical.
(Juventud Rebelde)     
---
Related News
---