Cuba Insists on Bleak Economy Prospects
Submitted by: admin

12 / 16 / 2008
---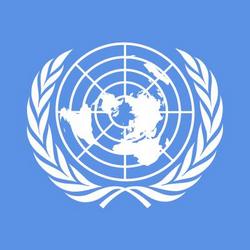 The diplomat said the final document of the Doha Conference on Financing "does not assess well the seriousness of the situation the world currently undergoes, and its entailments for the poorest countries."
Speaking in a General Assembly session, devoted to monitor the results of the Milennium's Summit, Nuñez admitted that the Doha Statement includes important approaches about the current economic financial context.
However, she said it does not give a broad and exact diagnosis of the seriousness of the situation, and is limited to reiteration of old promises that are still awaiting the political will of those more powerful for fulfilment.
She also said that foreign indebtedness adds to that discouraging panorama, worsening the structural crisis of the Third World economies, and stagnation of the trade negotiations, which she said should have been focused on development.
The Cuban official emphasized the evidence of the negative impact of climate change and environmental degradation, the victims of which are still poor countries and those most vulnerable.
She recalled that in the particular case of small insular States, the devastating path of hurricanes and other phenomena related to climate have caused huge losses in recent months, delaying their development.
Cuba's representative to the UN said it was urgent to establish an international order based on solidarity, social justice, equality and respect to the rights of the people and each human being.
We do not need more rhetoric or hollow promises. The thing is to know if those responsible for the chaotic and unequal world in which we live in are willing to give up, even part of their privileges and wastefulness.
Those changes will only happen by means of a comprehensive transformation of the current economic, trade and financial system that have a bearing in fairer regulations that really favor sustainable development of our countries.
The Cuban ambassador said she hoped that the United Nations would be able to play its relevant historic role in the current international situation and become the most legitimate defender of the rights of the dispossessed in the world.
(PL)
---
Related News
---