Cuba's CDRs Holding their 7th Congress
Submitted by: admin

12 / 14 / 2008
---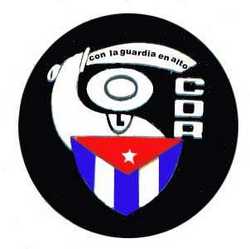 The 7th Congress of the Committees for the Defense of the Revolution (CDRs) kicked off this Saturday in Havana. The CDRs are Cuba's largest grass root organization. It was founded on September 28, 1960 as a response to U.S. hostilities against the young Cuban Revolution. Membership is not compulsory, and anyone over the age of 14 can join in. There is one CDR in almost every block, for a total of 136,457 such committees countrywide.
At least 1,000 CDR members countrywide and 200 foreign guests, representing social groups from Venezuela, Spain, Laos, Mexico and Vietnam, are attending this 7th Congress. These foreign guests are mostly interested in the Cuban experience in reducing the damaging effects of hurricanes; and of the recovery process that follows.
National CDR Coordinator Juan Jose Rabilero said other issues to be discussed are community health programs and raw materials collection for the recycling industry, mostly paper and cardboard.
The CDR has developed new methods to carry on their political and ideological work over the years. Now they are focused on fighting corruption, crime, black market and social misconduct.
(RHC)
---
Related News
---