Cuban International Film Festival Features German Movies
Submitted by: admin

12 / 07 / 2008
---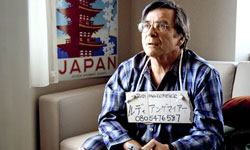 The International Festival of Latin American Cinema dedicates a space to German films with a showing that opened with "Cherry Blossoms" (2008), at the Acapulco Movie Theater in the Cuban capital.
German cinema is quite popular in Cuba riding on its solid reputation for taking varied approaches to polemic issues. In addition to the screenings during the festival, every year German films are shown in Havana as part of a festival dedicated in particular to the European country.
The other five fiction full-length films to be shown are: Warchild (2006) by Christian Wagner; A Friend of Mine (2006), by Sebastian Schipper; Pool of Princesses (2006) by Bettina Blumner; And along come tourists (2007) by Robert Thalheim; and the very interesting Cloud 9 (2008) by Andreas Dresen, one of the latest German productions awarded with the Flechazo Prize at Cannes Festival, reported Granma newspaper Saturday.
The program also includes the documentary City of the Future (Cuba- Germany), the first work by Damian Bandin and Karin Losert, a testimony of 10 people that takes place in the Alamar neighborhood, located east of Havana City.
(AIN)
---
Related News
---