Cuban Culture in the Digital Era
Submitted by: admin

12 / 01 / 2008
---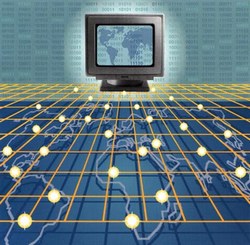 Abel Ponce of the Jose Marti National Library spoke about access for the disabled, domination of English on the web, text readers and a new category of technologically disabled people, which includes those born out of reach of the digital revolution.
He mentioned projects with the United Nations and Spain's ONCE and reminded that the term disabled always refers to one specific activity and never is general.
Karina Benitez of the Center for Author's Rights spoke of copying and manipulation, open code software and access to protected content as issues of the originality-heterodiscursivity paradigm.
Carlos del Porto Blanco of the Office for Informatization said there is currently about one PC for every 20 Cubans, 1.3 million have e-mail and there are about 327,000 internet users.
He said the slowest, most expensive way to get online is through satellites, which Cuba must use as its national telephone company assets in the United States are frozen.
Since 1996 the US government has taken millions from that fund to pay families of failed aggressors against Cuba.
This situation has complicated connectivity, which should improve by 2011 with an underwater fiber-optic connection to Venezuela, said Porto Blanco.
His office practices "social, ordered, intensive use of connectivity, for the greatest population."
He discussed an on-line government portal, free software, e-commerce, food and agriculture pages, a digitalized Cuban encyclopedia, and sites for media and legal advice. Prensa Latina asked him what was the most sensitive point of friction from globalization, and he said digital aggression is a real threat.
"Major US software companies are linked to security agencies of that country, with considerable segments of its military dedicated to cyber war," he said.
Ana Hernandez Martin of the University of Havana Psychology department spoke on homogenization, refunctionalization, accelerated flows and the reconfiguration of daily life according to the market.
She discussed how children consume imported cultural products, senile adolescence, misogynies, dissolution of public and private spaces, new ways of socializing through mobile telephones and video games that electronically shock players who lose.
The psychologist prescribed transcending technology to center on human relations of belonging, identity and personal growth.
Rafael de la Osa of the Cubarte website said there are currently at least four computers in every public library, and the public computer youth clubs are being redimensioned with major changes set by 2012.
Participant and editor of the Institute of Scientific and Technical Information's bulletin Manuel Linares told Prensa Latina that the "biggest cultural challenge of the digital era is the contradiction of it being an excellent medium of communication and at the same time a tool of manipulation."
Awareness of binary situations like that were voiced by other audience members, who said the change has already happened abroad and what needs to be done is catch up in a nontoxic way.
From the array of original thought and perspectives that could never be created from the digitally advanced elite, this event suggested a local capacity for going much further than that.
(ACN)
---
Related News
---