Cuban pieces exhibited at the Iberian American Design Biennial Exhibition
Submitted by: admin

12 / 01 / 2008
---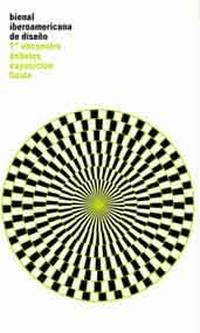 Two of the graphic projects that show the work of the Cuban professionals in the areas are Marca Cuba, created by the working team of the Oficina Nacional de Diseño Industrial (ONDI-Publicitur) and "Cuba vs el Bloqueo 2008", by the Creative Group of the State Council.
In the same category will be exhibited in the Madrid event the posters "Homenaje a Pablo", by Kelly Núñez, "Diversidad Cultural", by Carlos Zamora, "Ahorra", by Sergio Alejandro and "45 Aniversario de la Cinemateca de Cuba" and the posters of the movieVampiros en La Habana, both by Nelson Ponce.
The selection committee of the biennial is made by famous international designers and is the one in charge of selecting the pieces of each country that will be exhibited during the event. The committee decided to include in the Industrial design the medical equipment Cardiocid and the ceramic group Tropics, made by the Cuban authors Sergio Peña and Luis Ramírez respectively.
The fabric collection Tocororo, made by the designer Maray Perera, represents the island in the category Fashion and Fabric.
Cuban creations, together with the rest chosen Works, made up a giant exhibition, a reflection of the evolution of design in the last two decades on a world scale.
The works exhibited in the Spanish capital city stand out for their projection, recognition, quality and originality, as well as for their contribution to the search of new surprising solutions, according to our times.
(Cubarte)
---
Related News
---