Balance of the World Chess Olympiad for Cuba
Submitted by: admin

11 / 28 / 2008
---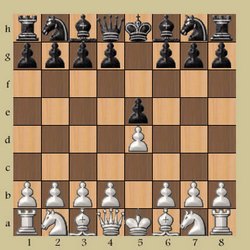 The beginner player ended with nine points of 10 possible after eight victories and two ties. She added 41.3 units to her Elo rating and was one of the best in almost all the statistical results.
Data published in the website of the tournament indicate that Oleiny was second among the defenders of the fourth board. She could not achieve the crown, because she tied in the final match.
She equally occupied the second place in the line of the per cent, included all the contestants, independently of the assumed position, just as it happens in the section of obtained points, in which she ended third.
Another important detail is her 90 percent of effectiveness and now she is the best of Cuba, even better than the 71.9 with which Jose Raul Capablanca obtained the gold in 1939.
As team, the women concluded in the position 25, inferior to the 16 two years ago, although some specialists insist that such a place is in correspondence with its current level.
In total they accumulated 13 units for the new applied punctuation system that offered two points for each won match, one to the one tied and none to the lost one.
The women won six matches, tied one and fell in the remaining four ones, but the sum of individual points arrived at 28, also supported by 6.5 of Lisandra Ordaz, winer in the second table.
Maritza Arribas in her leader position offered six in a dozen of presentations, Sulennis Pina, third position, and Yaniet Marrero, were less consistent with 3.5 of eight and three of six, respectively.
The men changed the position 16 in Turin for the 23, after winning six encounters, to tie two and to lose three.
In total their individual results were 25.5 points, with Leinier Dominguez as only unbeaten owner of six units in 10 matches, but with too many ties.
The national champion Yuniesky Quesada, in the third table, demonstrated again that he is a team player and achieved seven points in 11 matches to add 10.2 to his Elo rating.
Holden Hernandez, in the fourth position, only lost a game and returns with five units of eight while the performance of Lazaro Bruzon was negative
By nations the Armenian men retained the title of the previous edition and demonstrated that not always a clotted cast of stars, as it was Russia, achieves the crown.
Among the women, Georgia made remember that the chess is a tradition in that european country and achieved the fourth scepter in these competitions.
(Cuban News Agency)
---
Related News
---