Esteban Lazo, member of the Political Bureau Meets German Leader
Submitted by: admin

11 / 26 / 2008
---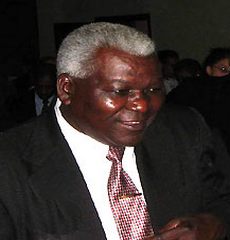 Esteban Lazo, member of the Political Bureau of the Central Committee of the Communist Party of Cuba, met in Havana with a delegation of the German Left Party, headed by the organization's Cochairman Lothar Bisky.
The meeting was held in a friendly atmosphere, in tune with relations between the two parties.
Lazo thanked the German party for its solidarity in Cuba's struggle against the hostile policy of the administration of US President George W. Bush.
The Cuban vice president also acknowledged the support granted by the members of the German party to help Cubans recover from the damage caused by hurricanes Gustav, Ike and Paloma.
Lazo noted that exchange among friends needs to be fostered at a time when the international situation is very complex, due to the financial, economic, energy and cultural crisis, according to an official press release.
The Cuban leader briefed the visiting delegation on the work and efforts by the Communist Party of Cuba and the people to continue to develop the country's economy and build a fairer society.
He stressed that the Party's priority is the country's recovery from the havoc caused by the hurricanes.
For his part, Lothar Bisky, congratulated the Communist Party's leadership on the 50th anniversary of the Cuban Revolution.
According to the press release, Bisky noted that his party is growing and gaining ground in Germany, where it has become the third major political force at the federal level.
Bisky, who is also the president of the European Left Party, referred to the efforts being made by the organization to come up with a common platform for the European Parliament elections next year.
The German delegation is visiting the Caribbean island at the invitation of the Communist Party to meet Cuban political and State leaders, and attend the 15th International Conference on European Studies.
Also present at the meeting was Heinz Peter Vietze, president of the Board of Directors of the Rosa Luxemburg Foundation.
(PL)  
---
Related News
---