New Young Filmmakers to Compete at Havana's Film Festival
Submitted by: admin

11 / 23 / 2008
---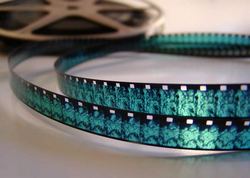 The New Latin American Film Festival-contest will celebrate its 30th anniversary this year with a comprehensive program aimed at continuing opening the way for the new generations of filmmakers, many of whom write the script for and produce their own films.
The young artists will compete for a Coral Prize. The event will also serve to promote their work, primarily in Latin America. The festival's president Alfredo Guevara is one of the main promoters of this initiative, which was implemented four years ago.
The world-prestigious Havana film festival serves to promote the works of young filmmakers and getting them in touch with experienced producers.
According to the organizing committee, it will be a hot contest given the good quality of the proposals in all of the event categories.
In the category of first works, Brazil will be represented with six films, followed by Argentina and Venezuela with four and three films, respectively.
The following is a list of first works by new young filmmakers that will be in competition:
Argentina:
-'La tigra, Chaco' by Federico Godfrid and Juan Sasiaín.
-'Los paranoicos' by Gabriel Medina.
-'Salamandra' by Pablo Agüero.
-'Cordero de Dios' (Lamb of God) by Lucía Cedrón.
Brazil:
-'Feliz Natal-Diciembre' by Selton Mello.
-'Mutum' by Sandra Kogut.
-'Queró' by Carlos Cortez.
-'Filmefobia' by Kilo Goifman.
-'Tropa de elite' (Elite Troops) by José Padilla.
-'A festa da menina morta' by Matheus Nachtergaele.
Chile:
-'Alicia en el país' by Esteban Larraín.
-'El cielo, la tierra y la lluvia' by José Luis Torres Leiva.
Colombia:
-'Perro come perro' by Carlos Moreno.
Costa Rica:
-'El camino' by Ishtar Yasin
Cuba:
-'Los dioses rotos' by Ernesto Daranas.
Guatemala:
-'Gasolina' (Gasoline) by Julio Hernández Cordón.
Mexico:
-'Quemar las naves' by Francisco Franco-Alba.
-'Parque vía' by Enrique Rivero.
Uruguay:
-'Acné' (Acne) by Federico Veiroj.
Venezuela:
-'1, 2 y 3 mujeres' (One, Two and Three Women) by Andrea Catalán, Anabel Rodríguez and Silvia Andrea Ríos Goncalves.
-'El tinte de la fama' by Alejandro Bellame Palacios.
-'Macuro, la fuerza de un pueblo' by Hernán Jabes.
This year's event will be held December 2nd through the 12th. Honor Coral prizes will be granted to outstanding Latin American filmmakers, among them Brazilian Nelson Pereira Dos Santos, Bolivian Jorge Sanginés, Chilean Miguel Littín and Mexican Paul Leduc.
(Cubarte)

---
Related News
---