Cuban Tobacco Growers Augur Good Quality
Submitted by: admin

11 / 18 / 2008
---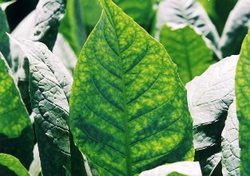 Popular tobacco growers, as Alejandro Robaina, asserted that there would be quality tobacco in the Island, despite the damage caused by hurricanes Gustav and Ike to that sector's infrastructure.
The current weather conditions are ideal to that crop, asserted the grower, the only Cuban alive that gave name to a cigar brand.
"Everything indicates that we will have a good winter this year and that is perfect for the sown tobacco, he said while watching the willowy spikes at the Cuchillas de Barbacoa farm, in San Luis municipality, Pinar del Rio province.
Around 7,000 places, some of them for natural curing of tobacco leaf, were destroyed by the hurricanes that crossed this area in August and September.
Aware that they are carrying out an unusual task, due to the results of the natural disasters, the producers of that territory, together with farmers of the rest of the country, are speeding up the reconstruction works.
Over 1,500 houses have been totally restored so far, and the rest should be ready in January, Director of the Provincial Group for Tobacco Enrique Cruz stated.
The tobacco fields of this demarcation, 87 miles west from Havana, are recovering their traditional appearance, with the beginning of mass sowing of the coveted plant, a work that will require support by around 43,000 locals.
The highly productive brigades will join the work at the tobacco plantations in Pinar del Rio, with the purpose of achieving a better crop than that of the previous harvest.
"It is too soon for predictions, but the weather has been favorable so far to the plantations, and the good mood of the tobacco growers is a guarantee," said Cruz.
(PL)
---
Related News
---