Dreaming and Making Dreams Come True: Cuban moviemaker Enrique Pineda Barnet
Submitted by: admin

11 / 15 / 2008
---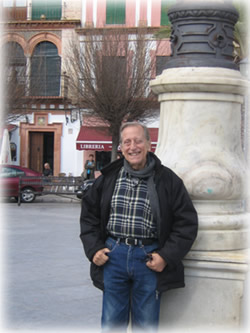 Like other intellectuals and artists linked to the audiovisual world, Cuban moviemaker Enrique Pineda Barnet was also involved in advertising. However, he also had a tremendous capacity to dream.
His mind, always full of words and pictures, led him to other paths such as music, theater and literature, especially fiction which would make him worthy of the Hernández Catá prize.
Among that group of utopians led by musician Harold Gramatges in the '50s, Pineda Barnet was a member of the Sociedad Cultural Nuestro Tiempo which was the safety valve they had to deal with the mediocrity that characterized the complex panorama of the Fulgencio Batista's time.
Enrique also joined artists such as siblings Vicente and Raquel Revuelta to fund an unprecedented group in the Cuban theater: Teatro Estudio. It led the avant-garde of theater in the island half a century ago.
But movies would be the stage in which Enrique Pineda Barnet would express himself the best. With the foundation in 1959 of the Cuban Institute of Cinematographic Art and Industry (ICAIC) all his illusions and abilities were integrated and his dreams as script writer and director came true.
It is precisely to movies that Pineda Barnet has dedicated most of his 75 years. In the 24 frames per second is the best of his work and of his own existence, without leaving aside his vocation to teach –something that has turned him into a mentor and professor of young moviemakers.
Tow years ago, and in recognition of a lifetime achievements, Pineda Barnet received the Premio Nacional de Cine (National Film Award). He has filmed some of the best movies of the Cuban filmography. Worth to mention are docudrama David
and historical movie Mella, based on this personality of the Cuban revolutionary history. Another one of his best works was filmed in the stage of today's Karl Marx Theater in which he captured the talent and sensitivity of Alicia Alonso, the work
of Fernando Alonso and the extraordinary intuition and lyricism of deceased Mirta Plá in the version of the famous Giselle made by the National Ballet of Cuba.
Pineda Barnet directed best Cuban musical La bella del Alhambra (The beauty of Alhambra), winner of the Goya Award, among other prizes. Although the film was not the first to assume the challenge of making a musical it certainly was the first expression of a true aesthetic delight.
The moviemaker also coauthored, along with Russian poet Yevgeni Yevtushenko, the script of cult movie titled Soy Cuba and directed by Mickail Kalatozov.
Radio, theater, television, literature, music and dance integrated in his moviemaker vocation are included in this work from a deeply Cuban perspective in which humor, the subtlety of irony and a profound humanist affiliation are highlighted.
(www.cubanow.net)
---
Related News
---