Literature for the 489th anniversary of the City of Havana to celebrate
Submitted by: admin

11 / 14 / 2008
---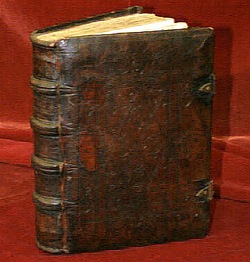 All of the programmed cultural actions will also salute the four centuries of Cuban Literature, whose calendar started in the Ateneo Library with Poetry Friday, a debate, reflection and reading of poems by Marilyn Bobes and the guest poet Daniel Díaz Mantilla.
On this day, the poet, play writer, essay writer and edition chief of the publication, Norge Espinosa will be in charge of the presentation of the 26th number of the Extramuros magazine, in the Segundo Cabo Palace.
Among the variety of activities that are also sponsored by the Extramuros Literary Promotion Center there will be tributes, presentations of winning books of the Nogueras awards.
The awarding of the 2008 Luis Rogelio Nogueras contest is expected to take place on the 17th, and on that same day, there will take place the Distintos modos de jugar (Different ways to play) event in the Havana Cultural Center. This event celebrates the 20th anniversary of the contest with a literary panel headed by Desiderio Navarro, Victor Fowler and Ismael Castañar.
Also from November 19 until December 1, the visual arts exhibition Medusas secretas, by the painter Juan Heredia will be opened to the public in the National ITS HIV/AIDS Prevention Center.
The gathering for children Lengua de trapo is also added to the program in the Luis Rogelio Nogueras library from Centro Havana.
(Cubarte)
---
Related News
---