Hurricane Paloma Weakens and Leaves Cuba as Tropical Depression
Submitted by: admin

11 / 10 / 2008
---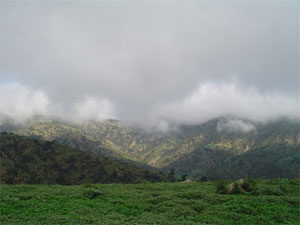 Hurricane Paloma slammed into the southern shores of Cuba Saturday night, but by the time it left the island behind Sunday morning, the storm had weakened to nothing more than a tropical depression. According to Cuba's Meteorological Institute, the storm left the northern coast of the island in the early morning hours Sunday and poses no further threat. There were no reported deaths or injuries due to the powerful storm.
Paloma took aim at Santa Cruz del Sur, a southern coast municipality in Camagüey, which was virtually wiped off the map 76 years ago. Over 3,000 people were killed by the hurricane that destroyed Santa Cruz del Sur in 1932.
Just before hitting the island Saturday night, the storm was downgraded to a Category Three. Coastal areas were flooded and there were reports of damage to trees and buildings. A telecommunications tower was knocked down by the hurricane-force winds, interrupting electricity and phone service.
Doctor José Rubiera, director of the Cuban Meteorological Institute, said that wind gusts of more than 200 kilometers per hour were reported in the area of Santa Cruz del Sur Saturday evening when the hurricane came ashore shortly after 7 p.m. local time.
Rubiera noted that as Hurricane Paloma moved across land in a northeasterly direction, the storm quickly weakened and completely lost its identification as a hurricane, breaking up into a wide area of low pressure bands. On Sunday morning, as the remnants of the storm moved into the sea and headed north toward The Bahamas, Cuba's top weather expert said that there was no further threat of the storm system reorganizing.
All warnings related to Paloma had been lifted by Sunday morning. Light rain persisted throughout the eastern provinces during the day. Area residents who had been evacuated began to return to their homes to survey the damage and clean up their neighborhoods after yet another hurricane paid them a visit over the weekend.
As the storm passed, commentators noted that it was exactly 76 years ago today -- November 9th -- that Santa Cruz del Sur was destroyed by a hurricane. The catastrophic storm began late on November 8, 1932. In a few hours, between dawn and midmorning of November 9th, the city disappeared under the sea, and more than 3,000 of its inhabitants drowned or were crushed by flying debris carried by winds in excess of 135 mph (215 km/h).
Historians still question why Santa Cruz del Sur was not evacuated prior to landfall. The hurricane was predicted to hit to the east of the town, and when notification arrived about the imminent danger, the hurricane was beginning to hit the southern coast. The last departing trains for evacuation failed to leave due to flooding.
Survivors of the deadly hurricane on this date in 1932 provided horrifying testimonies of the storm that literally drowned people in their homes.
(ACN)
---
Related News
---