Cuba: Recycling raw materials bears fruits
Submitted by: admin

11 / 09 / 2008
---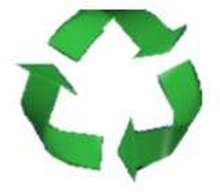 The planet survival requires it, because tons of waste accumulate daily after disproportionate consumption. On the other hand, economy also benefits, since it cuts down investments and becomes a source of "green employment."  
Our country looks forward to social development without neglecting environment preservation and implements sustainable policies in both directions.  Building houses, hospitals, factories, schools and other works of supreme importance bear witness to this fact.  In quite a few cases, recycling materials has made such works possible.    
We found a distinct example in the easternmost Cuban province, Guantanamo. Savings there amount so far to more than half a million dollars, according to the world market prices of different recyclable elements.  
The high human and solidary value of these actions can be appreciated in the recovery works underway in the Island, in the aftermath of hurricanes Gustav and Ike. Both storms caused great losses to the economy and inflicted sensitive losses to housing. Reconstruction has largely benefited from the contributions of paper and cardboard waste, which have been used to manufacture tiles for destroyed roofs.  
Guantanamo has already contributed 710 tons of paper and cardboard. Collection rhythms increased remarkably after the summons issued by the Committees for the Defense of the Revolution. Cuban largest mass organization promoted the collection of 28.3 tons of those recyclable materials.    
Guantanamo has also excelled in the recovery of assorted materials. Namely copper to produce electric wires; lead and plastic waste from the local industries and steel and cast iron for Las Tunas sheet metal plant. This province also increased its sales in the last decade at an annual rate of two million pesos.    
The recovery goals in stainless steel and aluminum for exports have also been surpassed. They have also collected precious metals at an appropriate rate, like in the case of X-ray sheets, whose silver contents are removed.  
Parallelly, in the heat of Cuban Energy Revolution, aimed at reducing electricity consumption and the use of hydrocarbons, half a million household appliances were dismantled in Las Tunas. These heavy energy consumers were replaced by more efficient appliances.  
Out of those, 54 000 refrigerators were shredded into raw material for Las Tunas Stainless Steels Company to produce flat and corrugated steel bars. Those are highly demanded products in Cuban and the world markets.  
On the other hand, the planet is suffering with the increasing climatic change. Consistent with the world campaign to protect the environment, two and a half tons of phreon were extracted from these refrigerators and a large number of air conditioners. This noxious gas is a heavy atmosphere pollutant. Similar procedures are being implemented throughout the Island.  
The transit towards a new model that balances economic and industrial production with the preservation of Earth requires fair measures. They ought to guarantee the much advertised, but not always implemented strategy for sustainable development.    
We are fortunate that several Cuban regions are leading the country towards an eagerly awaited future.
(RR)
---
Related News
---