In Malaysian: Cuba in 12th World Sports Congress
Submitted by: admin

11 / 08 / 2008
---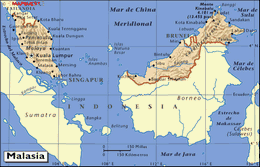 Speaking on Thursday night, during the last day of the forum, Cuban professor Barbaro Valdes detailed the island's sports plans that include all the population.
Valdes showed a poster with several free plans that Cubans would be able to fulfill to practice physical exercise.
As our Constitution endorses, "the State guarantees spaces, opportunities and professionals for this purpose," hence we have more than 42,000 professors, graduates and doctors, with over three decades of experiences in this field, Valdes said.
"Practicing sports is a right to all people, and for us, it is not just a slogan. Cuba defends amateur sports," he stated, recalling that "a healthy mind in a healthy body" is the principle of the Olympic movement.
In the three congressional sessions, Valdes answered questions by several delegates from over ten countries, about the Cuban program.
The Congress, attended by 506 delegates from 96 nations, adopted a six-point final declaration with the importance of sports and physical activity as a key element in health policies.
The next edition will be in Jyvaskyla, Finland, in June 2010.iom
(PL)
---
Related News
---