Intellectuals and artists from our country paid tribute, in Habana, to the Cuban poet Emilio Ballagas
Submitted by: admin

11 / 08 / 2008
---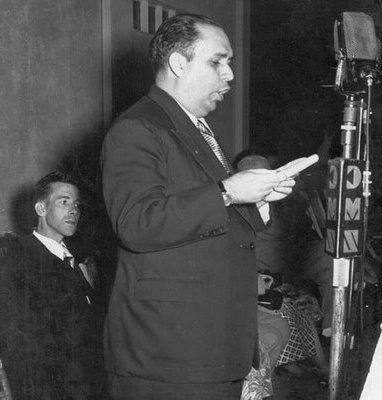 In the seat of the Unión de Escritores y Artistas de Cuba (Union of Writers and Artists from Cuba), professors Denia García Ronda, Guillermo Rodríguez Rivera and Leonardo Sarría, scholars of the work by Ballagas, reflected about his lyric, one of the most important ones among the poetic avant-garde of the country.
The panel went deeper into three stages of the huge poetic production of the minstrel: his first verses of the 1920's –before the so called True Avant-Garde - a second moment that starts with the publication of his first book Júbilo y fuga and the markedly rligeous work he made over the last few years of his life.
Intellectuals highlighted the coherence, sensibility and sensuality present in Ballaga's poetry, apart from the verbal mastery and the social responsibility of the poet and they praise texts made by him such as Cuaderno de poesía negra, Sabor eterno and La poesía en mí.
Following the theoretical analysis began the performance of the Cuban poetry reader Luis Carbonell, one of the most famous interpreters of folk poetry in Cuba, who recited some of Ballega's pieces, such as Lavandera con negrito, Nombres negros en el son and the well known Canción de cuna para dormir a un negrito.
The concert player Rosa Matos closed the tribute by the artists to the bard from Camaguey with the interpretation playing a guitar of the pieces La fuga, Un día de noviembre and Paisaje cubano con fiesta.
Emilio Ballagas (1908-1954), who enters great Cuban poetry with the poem book Júbilo y fuga in 1931, also wrote Elegía sin nombre, Nuestra señora del mar and Décimas por el júbilo martiano en el centenario del Apóstol José Martí.
(Cubarte)
---
Related News
---