6th National Meeting of Cuban Playwrights is set for November
Submitted by: admin

11 / 06 / 2008
---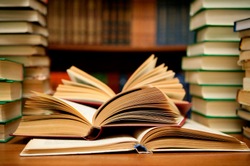 This year´s event is dedicated to children´s theatre and to authors Freddy Artiles, Gerardo Fulleda León and René Fernández Santana -winner of the National Theatre Prize in 2007.
The event is aimed at promoting and disseminating the work of Cuban playwrights with readings of plays, stage presentations, conferences, workshops, exhibits, contests. The main venues are the theatres Sauto, Mirón Cubano, Estorino and Papalote, and the art galleries El Retablo and La Vitrina.
Created in 2003, on the initiative of the Center for Information and Research on the Performing Arts, the event gathers together more than one hundred Cuban playwrights in the City of Yumurí in the month of November to pay homage to the author of ´El Conde Alarcos´, José Jacinto Milanés, and to Alberto Pedro, Albio Paz, Virgilio Piñera, Dora Alonso and José Ramón Brene, among others.
Some 20 Cuban playwrights, representing different generations, have confirmed their participation, along with seven invited theatre groups. The invited groups are Nueva Línea and the children´s theatre group La Colmenita, from Havana; Polichinela, from Ciego de Ávila; Teatro Así, from cienfuegos, and Teatro de Las Estaciones, El Mirón Cubano and Papalote, from Matanzas),
The event´s program includes the reading of six unpublished works by playwrights René Fernández Santana, Freddy Artiles, Norge Espinosa, Maikel Chávez, Kiko Figueredo and Maikel Rodríguez.
Other activities include also a master lecture by expert Freddy Artiles, a panel on contemporary children´s theatre, book presentations by the publishing houses Ediciones Alarcos, Matanzas and Vigía, the awards ceremony of the contests ´Titiritextos´ and ´El Anaquel´ and the closing concert by puppeteer and singer Freddy Maragotto, set for November 13th at the Sala Papalote theatre.
(Cubarte)
---
Related News
---