Venezuelan Satellite: Another Step towards Technological Independence
Submitted by: admin

11 / 05 / 2008
---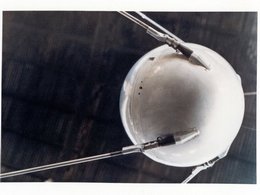 The satellite will be of social use to benefit remote localities, which do not receive certain services at present, said the head of the space program Luis Holder in statements to PL news agency at the operations center in the central Venezuelan state of Guarico, over 400 kilometers South of the Capital Caracas.  
When Latin Americans witnessed Venezuela's efforts to put a satellite into orbit, they must have realized the South American country's firm steps to contribute to regional development, said Holder.  
The Simon Bolivar satellite will be put into the 78-west hemispheric orbit and it has been the result of a bilateral cooperation project between Venezuela and China, valued at 406 million dollars, which also included the training of some 90 Venezuelan professionals in aerospace subjects.  
The Venezuelan satellite will allow the development of tele-medicine and education courses with the cooperation of other Latin American countries, said Holder.  
The subscription of other countries to the satellite will be based on bilateral agreements. Venezuela is willing to begin that initiative, as part of South-South cooperation, with the countries that require the services, and without any commercial interest.  
Venezuela became the fourth country in the region, after Mexico, Brazil and Argentina, to have its own satellite. The recent launching of the Simon Bolivar was attended by Venezuela's Hugo Chavez and Bolivia's Evo Morales.  
Hugo Chavez said that the historic event will help consolidate independence in the region. He said the satellite will boost the training of doctors in Venezuela, who are currently assisting 17 out of 28 million Venezuelans, with the cooperation of Cuban specialists.  
Venesat will also benefit the program allowing the people access to university courses at the municipal level; over 3 million youths have joined that program since they could not afford traditional higher education courses.  
The satellite boosts radio and TV transmissions and high speed Internet and data transmission. Those services in radio, TV and internet bands will benefit Central American, Caribbean and South American countries, while a digital TV band will be provided only to Venezuela.  
Brigadier General Antonio Jose Nuñez, commander at the Manuel Antonio Rios Air Base, discarded any military use of the satellite. "There are no projects in that direction," said the general.
(acn)
---
Related News
---