Boricua Andy Montanez Performs in Eastern Cuba
Submitted by: admin

11 / 03 / 2008
---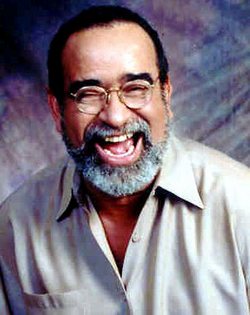 After performing "La Guantanamera" with the Holguin music band "Bariay" in the municipality of Mayarí, Holguin, one of the regions hardest hit by Hurricane Ike, the Boricua singer Andy Montanez expressed to be happy of being sharing with people of this region and especially with Children who are actors and trainers of the future of this beautiful land.
"I am, I was and I will be whenever necessary with a little of what I can give", said the unconditional friend of Cuba, who also condemned the genocidal blockade imposed by the US government to the island.
The hurricane damage the movie-theater, the municipal history museum and the culture center in this municipality; however the movement of amateur artists in each institution continued working.
"I thought to find people depressed, but on the contrary I found heroic people. If 50 years of blockade were never able, nor can erase the smile in the faces of people from this town, much less could have achieved these two hurricanes", said the Venezuelan Culture Minister Hector Soto,
After enjoying the performances of the "Codanza" company, the Septeto "Bariay" and "Guinol" theater of Holguin, among others, the Cuban Minister of Culture Abel Prieto stressed the importance of the community work and pointed out that the pass of the two powerful hurricanes through Cuba have been a great school for artists to show what they can do in large venues.  
(Ahora.cu)
---
Related News
---