Yoruba Knowledge within Everyone's Reach in Cuba
Submitted by: admin

11 / 03 / 2008
---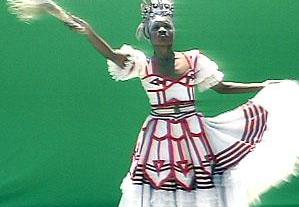 Precisely, that is the function of the Yoruba Cultural Foundation of Mexico, a non-profitable non-governmental organization, whose goals are to study, research, promote and help Yoruba-based indigenous communities.
The work of the organization – which also operates as a branch of the Yoruba Cultural Association of Cuba – focuses on everything related to the history of the Yoruba culture, its origins, transfer to the new world, music, dances, rites and literature.
Thanks to the work of the Foundation, people can keep in touch with similar institutions, improving conditions for human development in those communities.
According to scholars, the arrival of the Yoruba religion is linked to slave trade from Africa. The slaves were brought to the American continent along with their customs, cultural traditions and religions.
Knowledge passed from generation to generation until today, many times under the colonizers' pressure, so knowledge of a singular and attractive religious cult became accessible to
With that goal in mind, the Foundation promotes and encourages knowledge and debate on the influence and development of the Yoruba Culture in the Americas and Mexico, in particular.
In its work, the association is committed to acting with a sense of responsibility and transparency, under the principles of solidarity, philanthropy and social assistance.
In order to achieve that goal, experts said, the Foundation will base its work on actions aimed at maintaining and improving the quality of life of people belonging to the Yoruba culture.
Add to that the possibility of offering social orientation, education and labor training through artistic and craft workshops, as well as providing the appropriate training to people interested in the Yoruba culture.
Based on these premises, the Foundation promotes cultural relations and cooperation in the fields of education and science in Mexico and the countries influenced by that culture in the American Community, as well as in other nations with special historic, cultural and geographic links.
Through the Foundation, experts design courses on each and every element of the Yoruba culture, especially dances, music, cuisine, language and cults, among others.
That option is within the reach of people who wish to initiate themselves on the subject or enhance previously-acquired knowledge of that millenarian culture brought from the so-called black continent.
(DTCuba)
---
Related News
---