Cuba Calls to Destine War Budget to Peace
Submitted by: admin

11 / 02 / 2008
---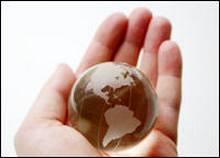 In an intervention in the forum, Cuban Ambassador Carlos Amores said that "Cuba has never attacked another country."
"On the other hand, 45,000 young people coming from Third World countries have been graduated in Cuban schools, and now another 30,000 are studying for free in Cuba. More than a million foreigners have recovered their vision, after being
operated by Cuban doctors, also for free," said the Cuban Ambassador.
"If a small country, can make such contributions, what else couldn't countries like the US and great economic powers?", he asked.
He added that almost the entire international community rejected the US economic and commercial blockade of the US government against the Caribbean island for the 17th time, just two days ago.
"Such an absurd policy was never as isolated as it is right now," he pointed out.
Amores talked about the injustice committed against the Cuban Five for fighting against international terrorism and stressed the Cuban foreign policy for world peace in international forums, as much as the adhesion of Cuba to the international
agreements and conventions against massive destruction.
Several attendants pronounced words in support of Cuba, as for instance, US professor Charles Mercieca, president of the International Association of Educators for World Peace.
IAEWP president Mercieca criticized the US government because it had fined two Baptist priests from the US state of Alabama for going to Cuba to meet Cuban Baptist congregations, in 50,000 dollars.
The Congress, opened by Malaysian Prime Minister Abdullah Ahmad Badawi, concluded Friday night after being in session for three days, sponsored by IAEWP and the government of Malaysia.
(PL)
---
Related News
---