Russian military team, headed by air chief General Alexander Maslov in Cuba
Submitted by: admin

10 / 28 / 2008
---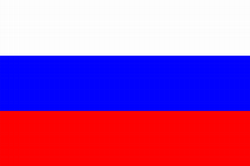 The Russian team, headed by air chief General Alexander Maslov, will visit air defence units to discuss training of Cuban personnel in modern weaponry and command and communication system, EFE reported Tuesday.
"The two sides will share experiences in organising air defences and discuss the possibility of training Cubans in modern military techniques at Russian training centres," Russian army spokesman Igor Konashenkov said.
General Maslov will also meet the chief of the Cuban general staff, Alvaro Lopez Miera, and the commander of Cuba's air force, Pedro Gomez.
In recent months, Russia has established ties with Venezuela, Bolivia, Nicaragua, Cuba and even US ally Colombia.
In September, Russian vice-prime minister Igor Sechin travelled to Venezuela, Nicaragua and Cuba to meet his counterparts and discuss the possibility of increasing economic, military and political cooperation.
The same month, two Russian T-160 strategic bombers visited Venezuela for a joint military exercise and a Russian navy squadron has carried out joint war games with the Venezuelan navy.
Moscow also has begun preliminary discussions with Cuba to help the country develop its space centre, has vowed to replace the Nicaraguan army's aging weaponry and has started talks with Venezuela about developing a peaceful nuclear energy programme.
Bolivian President Evo Morales has announced that he will seek Russia's aid for the country's fight against drug trafficking.
Colombia's Defence Minister Juan Manuel Santos has travelled to Russia to discuss military cooperation.
(EFE)
---
Related News
---