Cuba's influence on Florida politics recedes
Submitted by: admin

10 / 26 / 2008
---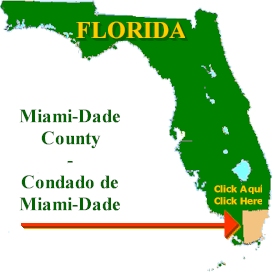 Two Cuban American Democrats who favor at least a partial easing of some U.S. policies toward Cuba have mounted stiff challenges for U.S. House seats held by a pair of Cuban American Republicans who built their careers on taking a hard line against any U.S. engagement with Cuba.
Analysts say first-generation Cuban immigrants who fled Fidel Castro's regime have long been adamant in their opposition to any accommodation with its government, but their children, raised in the U.S., appear willing to consider a more flexible policy.
"I don't think the Cuba issue is the focus in this election and that's a first," said Dario Moreno, a Florida International University political science professor and long-time analyst of South Florida politics. "Politics is changing dramatically here. This is an election that will change Miami politics for a long time to come."
The races in question involve a pair of brothers, Reps. Lincoln and Mario Diaz-Balart, who represent the fervent anti-Castro sentiment that has long been the bread-and-butter of campaigns in an area dominated by Cuban Americans.
Descendants of a prominent Cuban family, the brothers, both Republicans, have been vital in maintaining the U.S. embargo against Cuba.
Lincoln Diaz-Balart, 54, seeking his ninth term in Congress, has had a virtual lock on his House seat, typically facing only token opposition and racking up election victories by impressive margins.
But this year polls show him in a close race against Raul Martinez, 59, a politician who has built a powerful base as long-time mayor of Hialeah, a city filled with Cuban exiles.
A recent poll by TV station WSCV Telemundo 51 showed Lincoln Diaz-Balart holding a 48 percent to 43 percent lead over Martinez, with 9 percent of voters still undecided.
Washington-based Cook Political Report rates the race a toss-up, a surprise to many considering Lincoln Diaz-Balart's once seemingly invincible hold on his seat.
"It's a transformational election at all levels," said David Wasserman, who tracks congressional campaigns for the Cook report. "These districts haven't been treated to competitive races in a long time."
Mario Diaz-Balart, 47, won his brother's state Senate seat when Lincoln first won election to Congress in the 1990s, and then followed him into the U.S. House in 2002.
His opponent, Joe Garcia, 45, was once part of the vehement anti-Castro lobby, leading the powerful Cuban-American National Foundation. But Garcia eventually advocated a new direction in the U.S. approach to Cuba, a move that split the foundation.
The WSCV poll shows Mario Diaz-Balart essentially tied with Garcia, with 43 percent to Garcia's 41 percent.
Both Martinez and Garcia support the overall embargo, but unlike their opponents, they favor a rollback of provisions added by the Bush administration that cut the number of visits allowed to Cuba by exiles from once a year to once every three years.
Bush also put limits on the amount of money that exiles can send their families. Both measures have been unpopular with Cuban Americans.
Lazaro Cruz, 32, who fled Cuba with his family in the 1990s, might once have been considered a sure Lincoln Diaz-Balart backer. But he's supporting Martinez.
"We want change in Cuba, and maybe Martinez can do a better job at that," he said. "Lincoln's been in there 16 years and nothing has changed, so maybe it's time to try something different. And I don't like the travel restrictions. I want to be able to go every year."
Another factor is a shift in voter registration. A Democratic drive has been making gains in Florida, with non-Cuban Hispanics a key target.
For non-Cuban Hispanic voters, Cuba is typically far down their list of priorities.
"The embargo hasn't worked," said Marta Rodriquez, a Honduran immigrant in her 50s. "I'm more interested in immigration issues. They're deporting people and breaking up families, and that's not right."
(www.statesman.com)
---
Related News
---