Association of Innovators Will Reward Inventive Work in Las Tunas, Cuba
Submitted by: admin

10 / 22 / 2008
---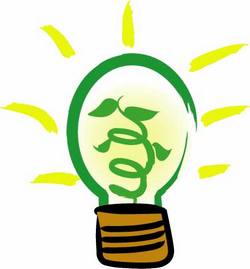 The solution to economic and social problems, the verification of results and the creator's trajectory, are the aspects valued for the delivery of the laurel, granted for the work of an entire life.
The award-winning ones, linked directly to the development of the production and the services, will be honored in labor centers of the eight municipalities of the province, with a wide historical background in the innovation at territorial level.
This prize renews the call of the maximum direction of the country to increase the inventive of the innovators who also pay homage with their effort to the Heroic Guerilla fighter, Ernesto Che Guevara.
Che Guevara is recognized in Cuba as the driving force of the substitution and recovery of spare parts in the 1960´s, when the flight of capitals and the imposition of the US economic blockade left without resources to the Caribbean nation.
The National Association of Innovators (ANIR) promotes, guides and registers in a voluntary way the talent and the creative initiative of the Cuban workers without discrimination, steering them toward the investigation and the solution of economic, social, and defensive problems, to help this way in the scientific-technical development.
Manual workers, intellectuals, technicians and scientists in active or pensioners are integrated in this social organization, officially crated on October 8, 1976.
(Tiempo21.cu)
---
Related News
---