Cuba Addresses WTO Council on Crisis
Submitted by: admin

10 / 16 / 2008
---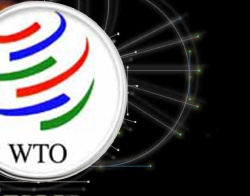 Addressing the General Council of the World Trade Organization (WTO), member of the Cuban mission to Geneva Jorge Ferrer said that the scene favors recession in developed economies.
Ferrer said the crisis is a result of combined effects of liberalization, privatization and deregulation of financial and real estate markets with the implementation of policies used after the 30's economic depression.
"It is also a result of speculation regardless of real production and trade of products and services that generated a huge bubble of artificial values and profits higher than real global economy", said Ferrer.
Cuban delegate also stressed that Cuba approves the resumption of the multilateral process suggested by WTO General Director Pascal Lamy.
"Small groups' formats like the G4, G6 and G7 have failed because they all lack representation of the majority of the members and of more vulnerable developing nations", said Ferrer.
According to Ferrer, Lamy's forecast is sadly true because financial, food and climate crises are usually interwoven, which causes great damage worldwide.
Ferrer finally quoted Cuban national hero Jose Marti who in 1891 said "He who says economic union means political union. The people that buys, rules, the people that sells, serves; we should balance trade to guarantee freedom; the people that wants to die sells to only one people, the one that wants to save itself sells to more than one… The excessive influence of a nation on other nation's trade becomes political influence."
(PL)
---
Related News
---