A textbook of African poets will be edited in Cuba
Submitted by: admin

10 / 15 / 2008
---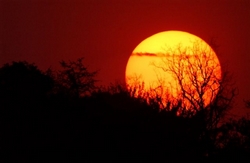 The editing is made by Arte y Literatura and will guarantee the publication of the book titled, Pequeño Tarik. Apuntes para un diccionario de poetas africanos, in 2010.
Regarding the work tarik, the Doctor Honoris Causa of the Higher Arts Institute, clarifies that it is of Arabic origins and it means collection, study of treaty.
The work has four thousand entries of poets, in almost a hundred different African languages, among them old Egyptian, Yoruba, Arabic and Swahili.
The collection covers from the old ages until nowadays and Martínez Furé, who is the 2001 National Cultural Research Award winner and 2002 National Dance Award winner, stated that it is the work of his life.
Furé indicates that there are precedents of the text, such as seven volume of the African Diwan: French Expression poets (1988), African Language Poets (1996) and African Diwan: Portuguese Expression Poets.
Nancy Morejón, 2001 National Literature Award winner, qualified the work as the most important one in Spanish language.
(Radio Rebelde)
---
Related News
---