The British photographer JOBO to be interested in Cuban landscape
Submitted by: admin

10 / 15 / 2008
---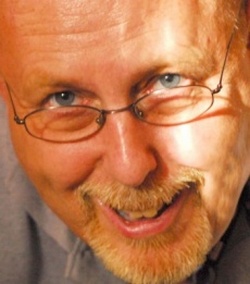 JOBO is a creator of images coming from the most selected aspects in the field of photography in English fine arts. He manages the making of true pictures with impact and depth through the measured and comprehensive use of composition and color.
"You have to include something beyond your sight when you make a photograph," says the artist and he adds "I go out to photograph anything that might interest me, even though it might seem insignificant at first. An image lies right there and the work of art will be made if the camera, the eye and the mind manage to work in harmony."
Jonathan Boris Clifford-Smith (JOBO) studied printing at the Sir Jonh Cass Arts Academy, in the University of Morley and digital photography in the London Photography School.
His work has been shown in exhibition within the United Kingdom, in other European countries, in the United States and in South Africa. Many of them might be seen being part of public collections as well as private ones, all over the world.
JOBO tells us "I guess that hunting for an image is for us much like a wild hunter looking for food for its body. In my case, I look for the food for my soul."
The master of Photography, who is proud nothing he might find interesting around him ever goes unnoticed by him, uses very novel techniques in which he mixes together traditional photography, painting, engraving with the digitalization of images.
"I am a passionate traveler who goes towards the most interesting or far away places. This place might be in my garden, in my country or somewhere else in the world. My camera is my greatest and most important companion in this tour. I almost always have a camera with me. You never know when that incredible, instantaneous, naked and wonderful image will be in front of us, waiting to be taken," tell us the artist.
JOBO has become famous not just by his photographs and his brilliant combinations of photographs, but by the style that marks his work.
His images show certain persons, things, places, situations, a whole environment that speaks for itself showing its capacity to see things that go beyond what everyone else simple observe.
This time is the people, the things, the moments, the details of our country the ones that occupy all of his attention.
He is especially dedicated to our Cuban landscape that is not marked by great rivers, mountains, lakes or desserts, but where people might truly see many very important geographical elements in the Caribbean. Together with this, there is what has been created by the hand of man through his history, as well as the imprints left in its work.
(Cubarte)
---
Related News
---