Cuba Reports Increase in Breast Cancer
Submitted by: admin

10 / 09 / 2008
---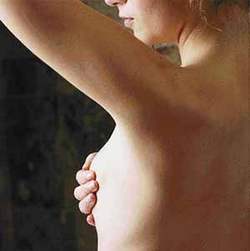 Every year in Cuba, more than 2,200 new cases of breast cancer are diagnosed among older women, between 50 to 64 years of age – who have the greatest risk. Only one percent of those who suffer this affliction are male.
This information was announced at the recently concluded Provincial Workshop on Breast Disease in Havana by Dr. María Charity Rubio Hernández, head of the mastectomy service of the National Institute of Oncology and Radiobiology (INOR). She is also the director of the national program addressing of this illness within the Ministry of Public Health (MINSAP).
The specialist said breast cancer is the second leading cause of death among women in Cuba, behind lung cancer, and holds first place in terms of incidence among that group; nevertheless, it is controllable and curable if it is detected in time.
In Havana—one of the six counties with the most cases—an effort has begun that will be extended to the municipalities with the greatest incidence, and later to other provinces. The most affected provinces today are Villa Clara, Santiago de Cuba, Holguín, Guantánamo and Camagüey.
"Through the report to the National Cancer Registry, it has been possible to identify which the regions have the highest rates of mortality. This has allowed the prioritization of the necessary equipment for early diagnosis and corresponding treatment," the specialist explained.
Older women should perform self-examinations on their breasts monthly, though by carrying out of a mammography in a health center it is possible to detect lesions that neither the woman herself nor a doctor can feel; therefore this exam serves to reduce the high indexes of mortality.
The origins or causes of the disorder are various. Sedentary life styles and obesity, the use of alcohol and excessive consumption of fat are risk factors that are "amendable" through education and health promotion, which contribute to changes in lifestyle.
"Overweight and obesity maintain high levels of fat in the body, which result in an increase of hormones circulating in blood; this can promote the formation of benign or malevolent tumors," the doctor explained.
"The therapeutic arsenal in Cuba today is comparable to that of developed countries, but the greatest emphasis should be on prevention, education and risk control, knowing that an earlier diagnosis increases the possibilities for avoiding greater problems down the line," she remarked.
(ACN)
---
Related News
---